Dr. Shuba Dharmana
M.B.B.S, D.F.F.P, D.P.D (U.K) Cosmetic Dermatologist | Hair Transplant Surgeon | Laser Specialist | Founder & Chief Evangelist – LeJeune Group of Medspas
Aesthetic Physician ( AAAM certified)General Practitioner ( U.K)Dermatologist ( UK)Nutrition and Fitness Specialist ( UK)Founder/Chief Evangelist LeJeune Medspa, Hyderabad, Bangalore
'Success' comes to those who toil and work for it. Dr. Shuba Dharmana's life stands as a testimony to it. Crowned as the "Woman Entrepreneur of the Year 2012", 'Best woman Dermatologist', ranked as one of the top 10 Dermatologists in India and winner of several other awards, Dr. Shuba has taken the concept of "beauty" to greater heights. Being the founder and Chief Evangelist of LeJeune Medspa, Dr. Shuba has gained extreme popularity among locals and celebrities alike.
Dr. Shuba graduated from the Andhra MedicalCollege after which she left for the UK. There she was trained in General Practice and Dermatology. During this period she researched much on anti-aging and considered a great deal about skin diseases and aesthetic medicines. In London, she worked under eminent cosmetologists andgot to learn a lot about Aesthetic medicine.
Dr. Shuba puts in a lot of passion into her work and believes in herself. She worked in the UK for over ten years. While at London, she successfully established two clinics- named ' The Ultimate Beauty" in Luton and 'Cosmothetic' in West London.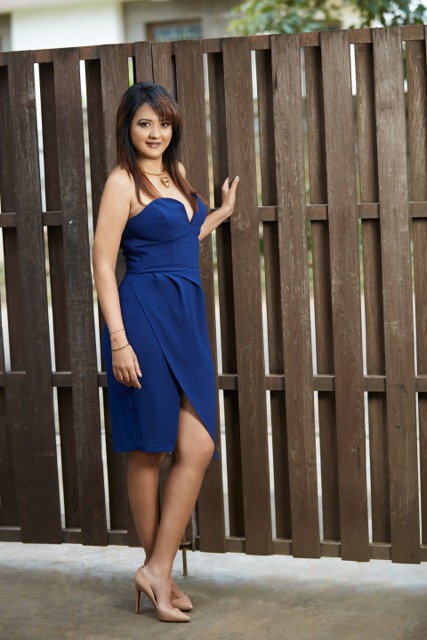 She also has experience working in several other private cosmetic clinics like NSCC (National Slimming and Cosmetic Clinics), Novo London, etc. Later, she obtained a Post Graduate Diploma in Dermatology from the University of Cardiff. Thus, she started specializing in Dermatology.
Dr. Shuba is ever on the go and has an unquenchable thirst for knowledge. She has been trained in Hair Transplantation Techniques in Poland and has also worked under one of Europe's most reputed Hair Transplant surgeon, Dr.Marwan Safi.
Dr. Shuba Skin and Laser Clinic in Hyderabad was her first venture in India. This was an immense success and she became extremely popular among both the locals and celebrities. Her dedication and passion were what led her to begin her second clinic, LeJeune Medspa. This was formally launched on the 7th of July 2013 in Bangalore.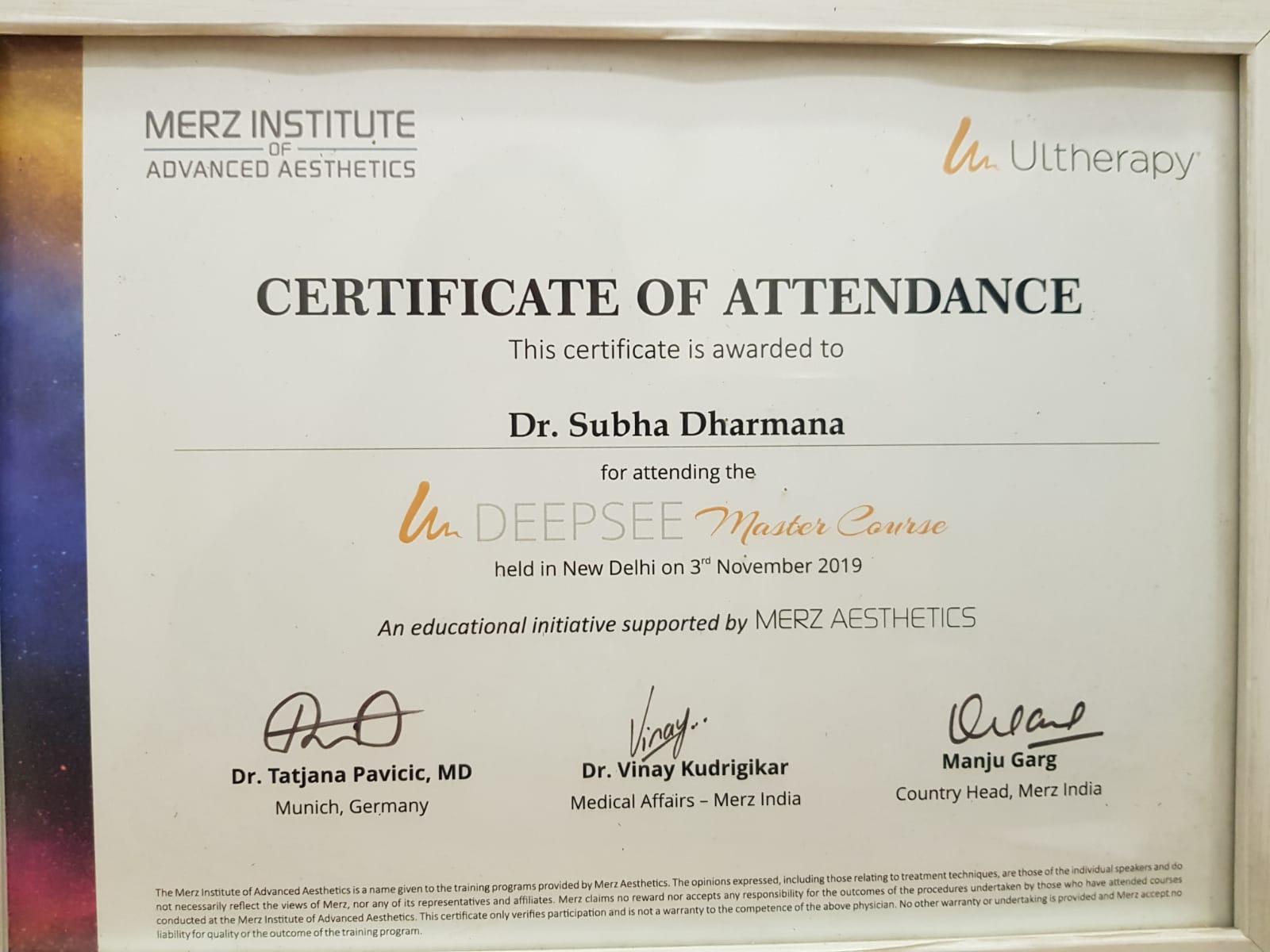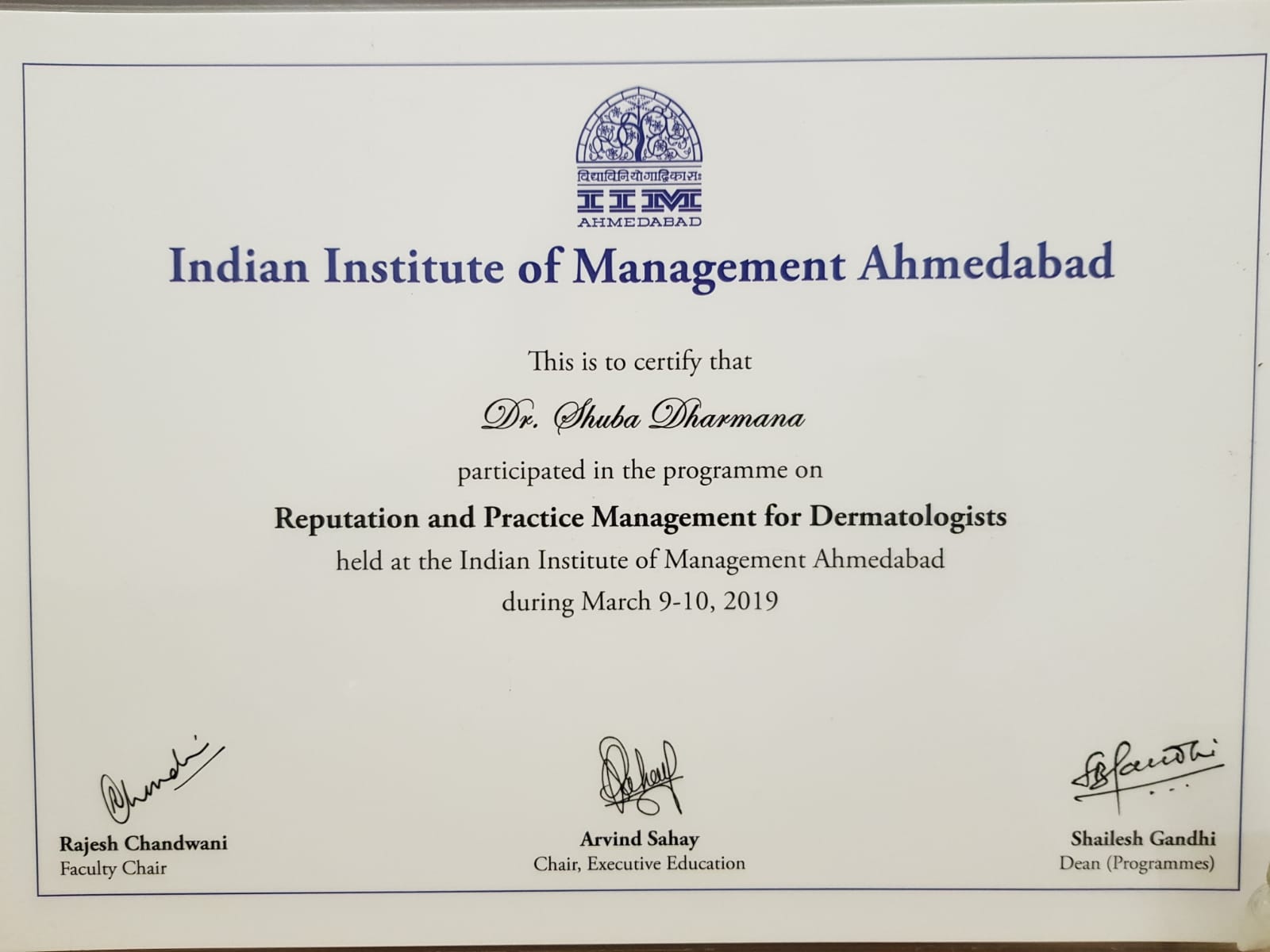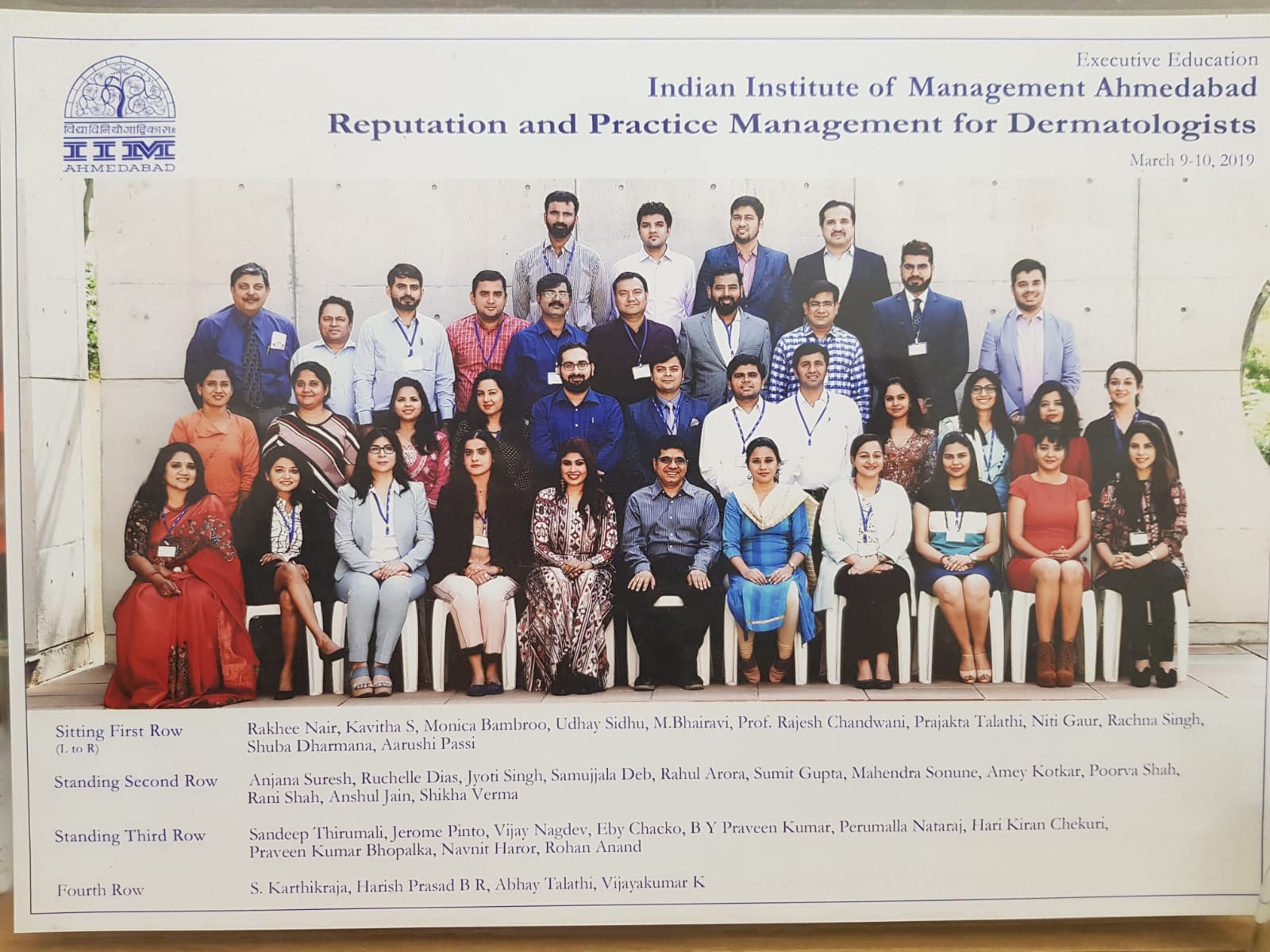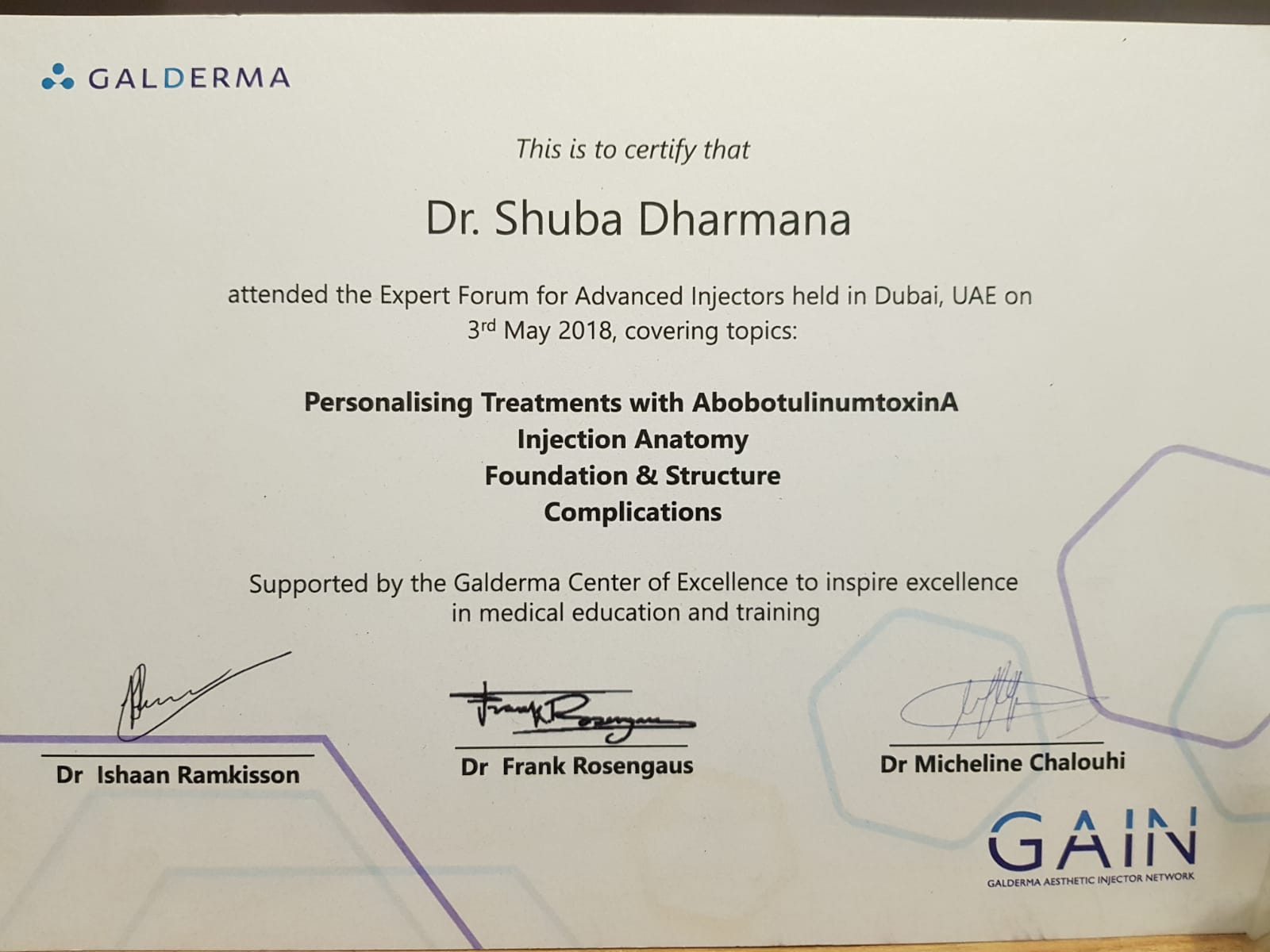 LeJeune is not a mere beauty clinic, it provides the best skin treatment and uses advanced technologies like Z Lipo cryolipolysis to target fatty deposits in the body, Alma Q laser for pigmentation and tattoo removal, Ultherapy – the only FDA approved non surgical facelift technology, fractional Radiofrequency for treating acne scars, painless Laser Hair Removal, Hydrafacial, FUE hair transplantation, Liquid Facelifts using Botox, Fillers, Platelet Rich Plasma and the best amongst the skin peels to target pigmentation, spots, etc.
Dr.Shuba is adept at these procedures, merging them with her own aesthetic style and performs them with the utmost skill. She has thus become the personal favorite of many movie stars.
Today she has successfully set up 2 clinics and is in the process of scaling her business further. Dr. Shuba Dharmana, deeply in love with her work, believes that every person has beautiful skin. You only need to nourish it with your lifestyle and opt for the proper rejuvenation treatments.
She has worked as the Visiting Consultant Cosmetic Dermatologist & Hair Transplant Surgeon at Apollo Wellness Centers, Nova hospitals, and Global Hospitals in Bangalore. She is on the advisory panel for several companies such as Eyova egg Yolk Oil, Yureverzo, Heliocare and is an organizing committee member at the International Cosmetology conferences that take place all over the world.
She is a Key Opinion Leader for companies such as Allergan, Galderma, and Merz Aesthetics and she regularly trains medical students, doctors, and dermatologists at injectable procedures.
She has international doctors training under her for experience and she provides an internship program as per their need to gain valuable experience.
She has published articles and presented them internationally and is currently working on publishing her unique 'V3' facelift technique which is loved by her clients and celebrities.
Dr.Shuba is an associate member at International Society of Hair Restoration Surgeons (ISHRS), AHRS, American Academy of Aesthetic Medicine (AAAM), registered with all India medical Council, Karnataka medical Council, Telangana Medical Council and until recently was also with General Medical Council (UK)
She is always being requested to be the Cosmetologist on board for several beauty pageants, been featured in many television shows like TV9, TV5, TV1 etc in the south and writes regularly for leading magazines, journals and e-portals like the 'Times of India', 'Deccan Chronicle' 'Aesthetic Life' Pakistan, Healthindia.com and many more.
Finally, She has been chosen as the local brand ambassador for the NGO "Teach for Change' in Bangalore and she takes immense pleasure in helping with fundraiser activities at 'Teach for change'
Registration & Membership
GMC (General Medical Council, United Kingdom) registered.Member of All India Medical Council.Member of FICCI (Charity & Women Empowerment/Entrepreneurial Organization)