Morpheus MNRF
Why choose Morpheus MNRF Treatment?
Am I a candidate for Morpheus MNRF?
What happens during the Morpheus MNRF session and Post care?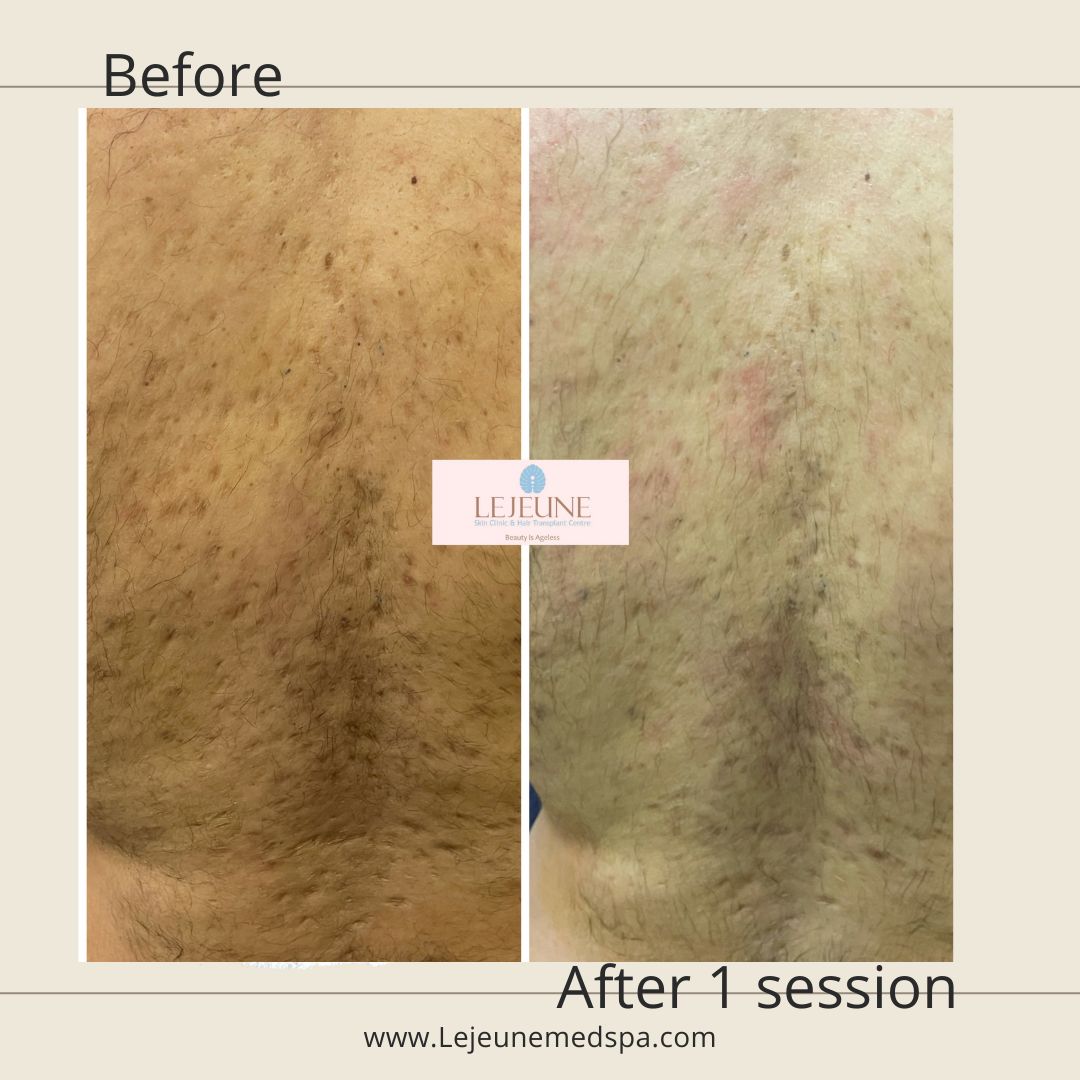 At LeJeune Medspa, we always believed in investing in the best of the machines and laser technology the world has to offer. Micro Needling Radio frequency is an amazing non-invasive technology that creates many microscopic channels creating thermal coagulation zones in the skin without disrupting the outer skin layer too much. The micro needles enter the skin layers and deliver the energy where its required. Collagen is synthesized and laid down whilst the skin repairs itself from the micro injuries. This leads to firmer, tighter skin and a reduction in scars, fine lines, open pores. What's more, since radio frequency energy is colour blind, skin of colour can be treated safely without causing pigmentation complications like some of the other technologies.What really differentiates Morpheus MNRF technology from all the other MNRF devices around is the deeper depths the needles travel to and the variable depths in the skin it can deliver energy at. So, depending on the skin concern the settings can be changed to achieve the right depths to achieve optimal results. Due to the unique insulation system around the needles the energy passes in a way that the entire area is covered and also travels 1 mm further than the needle. The deepest that the needles can travel to is 7mm on Morpheus which is typically used on the body for skin tightening, fat remodeling and stretch marks. On the face the needles can be set to travel up to 4mm and 3mm for skin tightening, 2mm and 1mm for improving skin tone and texture. Morpheus also has a resurfacing tip that travels only 0.5 mm and is great for improving overall skin tone, pigmentation and radiance.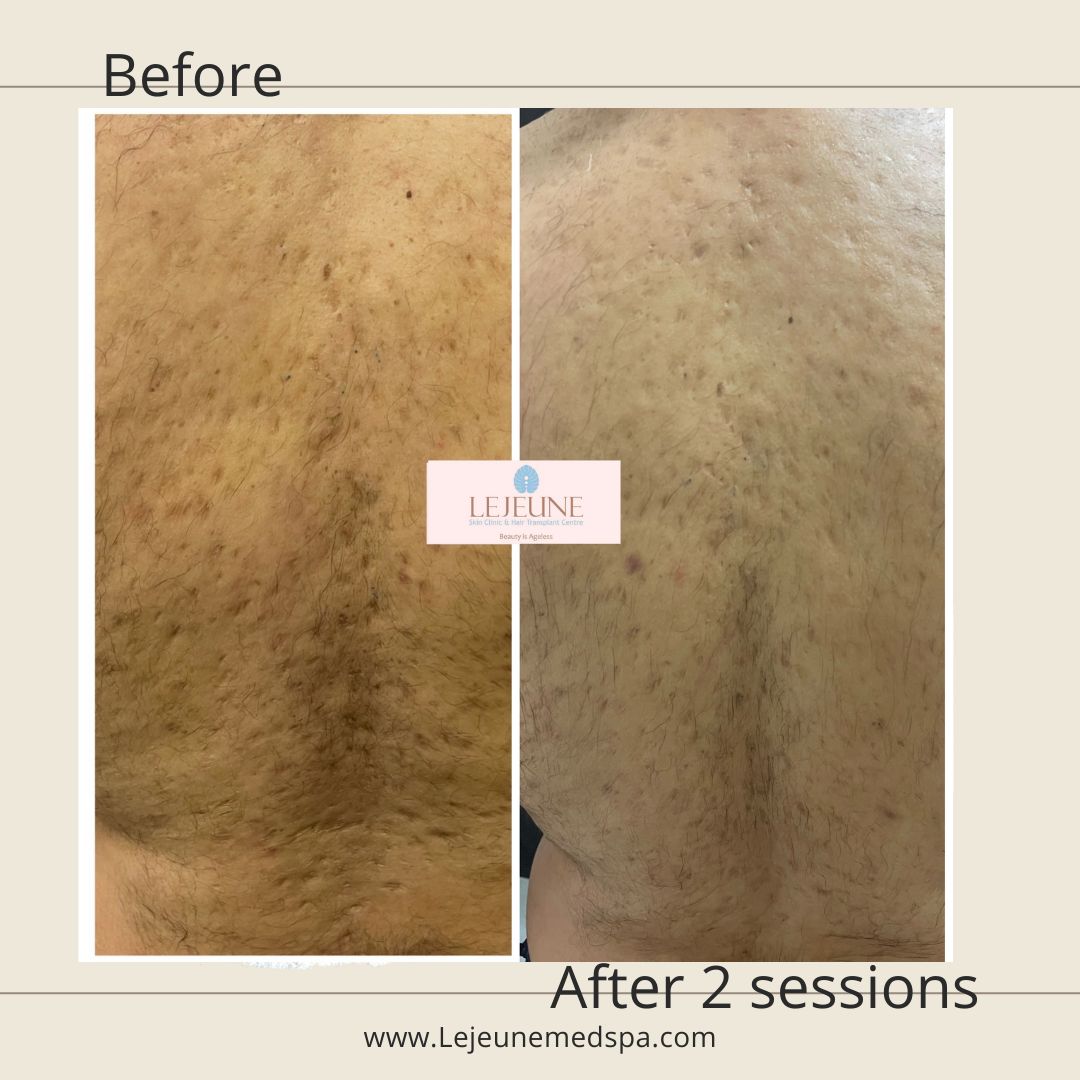 What does Morpheus MNRF treat?
Acne Scars
Skin laxity
To tighten loose skin
Fine lines
Open pores
Acne
Excess facial and body fat
Stretch marks
For Glowing skin
Pigmentation
Any Contra indications?
Morpheus treatment should be avoided in- Pregnant women- Active skin disease- Skin inflammation conditions- Coagulation and bleeding disorders- Pacemakers and implanted devices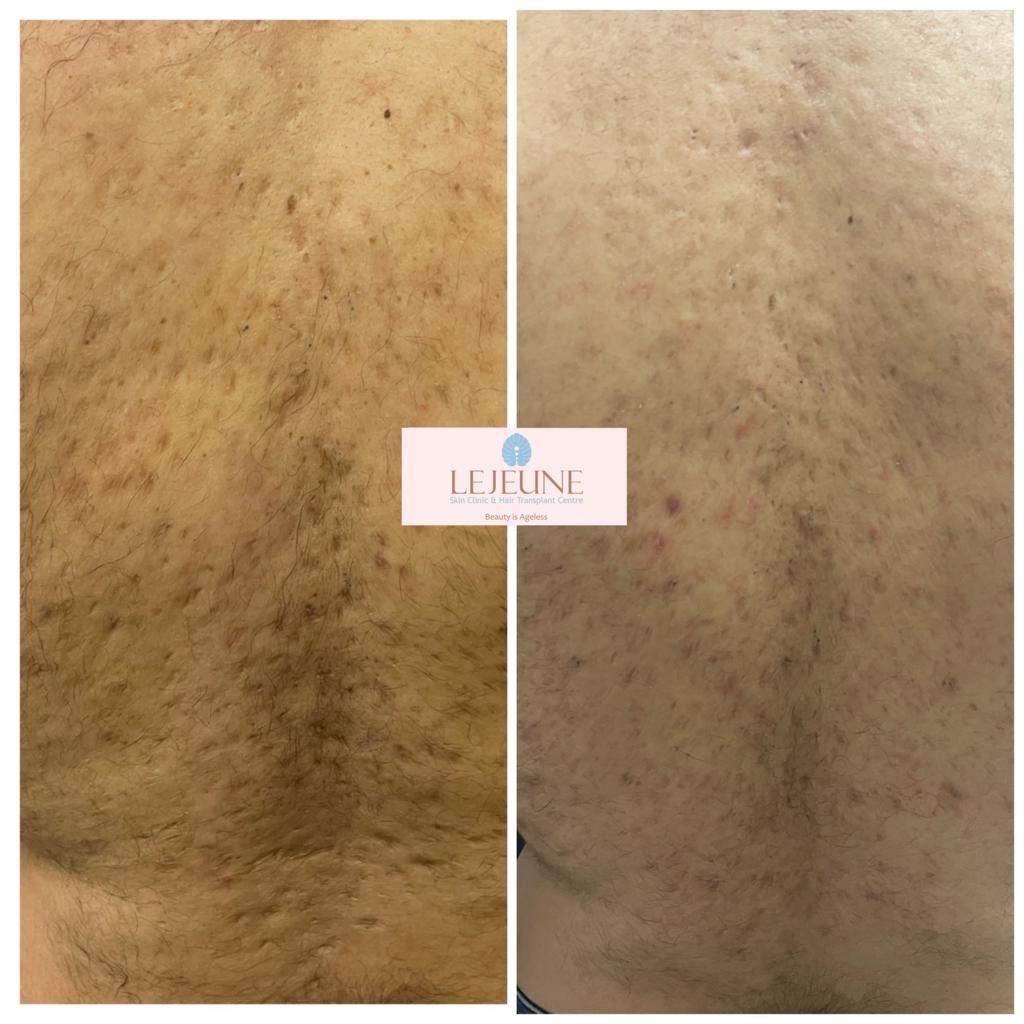 How is the procedure done?
The skin is first numbed with topical creams which is removed before treatment. Skin is thoroughly cleansed and treated with the device with appropriate settings depending on the skin condition and after choosing the right tip, needle length and energy. Typically, 2 passes at variable lengths may be used. All of the facial areas including neck can be treated if it's on the face. On the body abdomen, thighs, arms, underarm skin, knees, buttocks can all be treated.
Post Treatment
Post treatment skin is typically red for a day or two, but the redness can be easily covered up with makeup after 24 hrs. Right skin care initiated at this time and even before treatment under your provider's expert guidance will enhance penetration of the active ingredients and will give maximum results. Typically, skin glow can be appreciated in just 3 days post treatment but since collagen synthesis takes time, lifting, firming and tightening results can be seen in 5-6 weeks. 3-4 sittings maybe required for optimal results.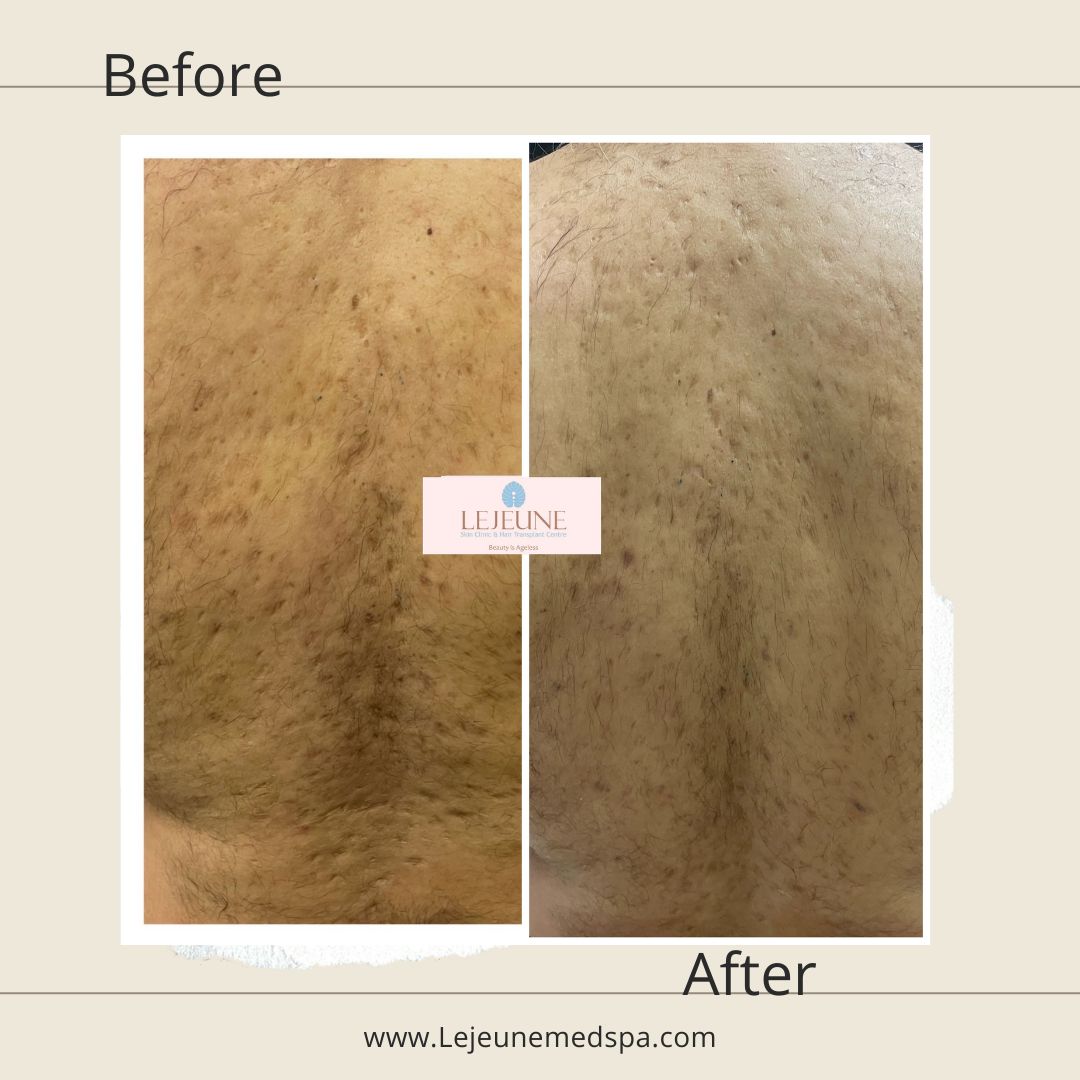 Just say after 3 sessions of Morpheus MNRF on this man with back acne scars